Unpacked! Unboxing of Planta Nubo with ode.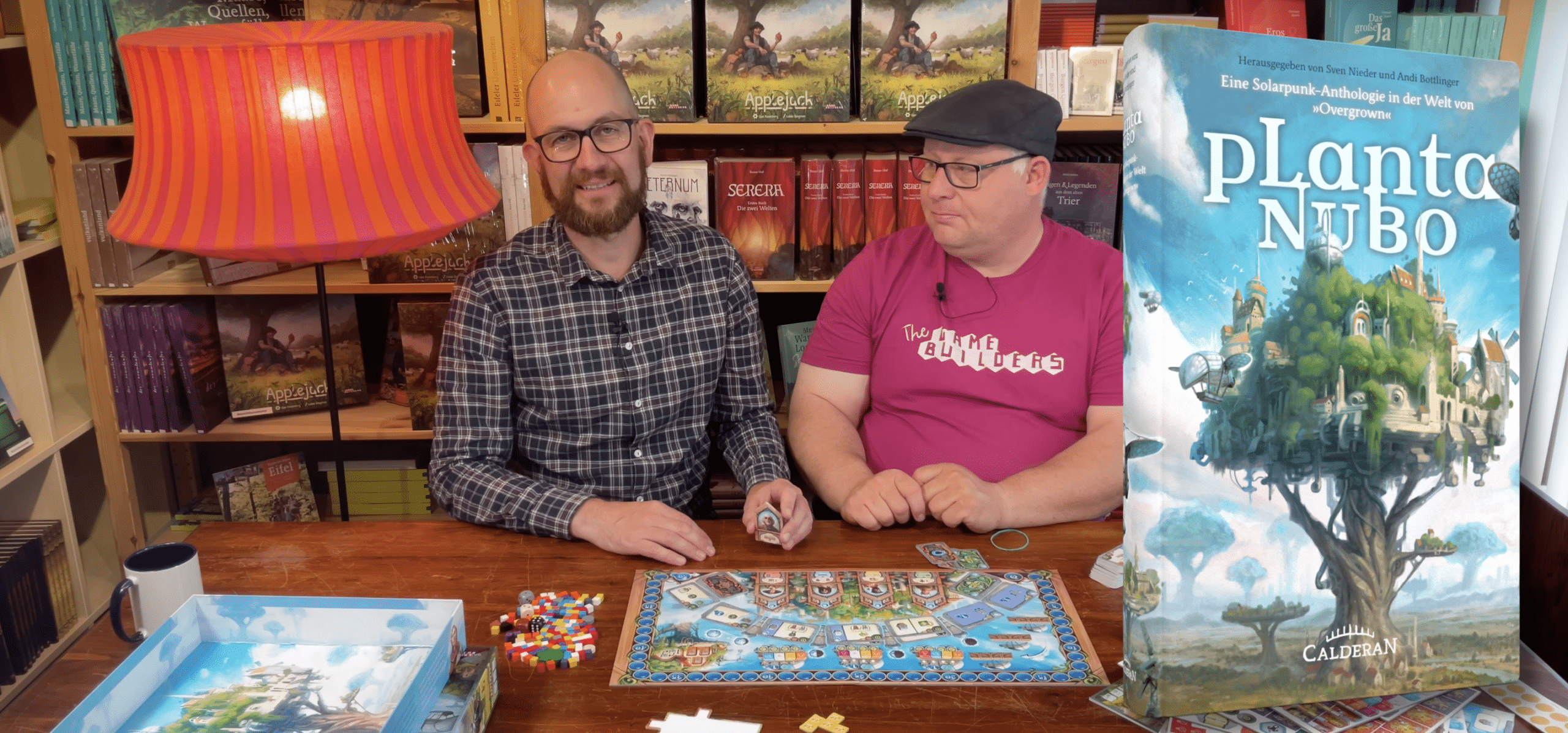 A first look at the Planta Nubo board game: the details excite us!
The time has finally come! The pre-production copy of the board game Planta Nubo has arrived and we talked to the game developer ode. of The Game Builders met at the Calderan / Kraterleuchten HQ in the Volcanic Eifel to unpack it together. The excitement builds as we carefully take the game out of the box after 4 years of development and look at the many beautiful details.
The illustrations on the game board and cards are simply stunning. Each element looks so lovingly designed that you immediately want to put yourself in the world of Planta Nubo. Soon you'll be able to explore this fantastic world and discover the innumerable strategies that the game offers.
The material of the game is also impressive. The cards have a pleasant feel and feel sturdy. The game board itself also looks very stable and high-quality. You immediately notice that a lot of attention to detail was invested here not only in the game development, but also in the production.
Overall, we are absolutely thrilled with the pre-production copy of the Planta Nubo board game! We can't wait to hold the final games in our hands, which will look even better. A big thank you to the game developer ode. for the visit.
« Zurück